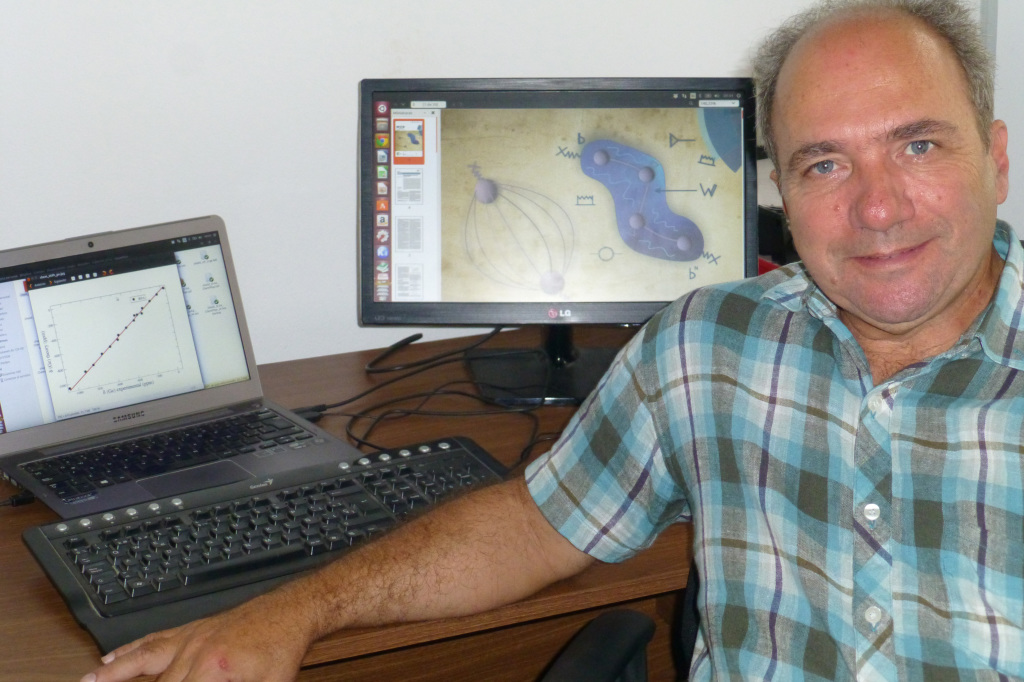 Dr. Gustavo A. Aucar
Atomic and Molecular Physics
gaaucar@conicet.gov.ar
Physycal Licenciate. Natural and Exact Science Faculty – Northeastern University of Argentina.
PhD in Physics. Buenos Aires University. 1991.
Posdoctorate. Two years at the University of Odense, Denmark. 1992-1994.
Senior Researcher at CONICET
Full professor of Physics. Department of Physics of the FACENA – UNNE.
Head of the Institute of Modeling and Innovation on Technology – IMIT CONICET-UNNE.
Head of Scientific and Technologic Center of CONICET http://www.nordeste-conicet.gob.ar
Awards:
Jury of the doctoral thesis of Msc Perttu Lantto, University of Oulu, Finland. November 2002.
Prize: "José Luis Meana to the Builders of the Society". Justice and Peace Commission. Setember 2005.
Prize: "The Taragui in Education". Corrientes. December 2005.
Mention of Honor Senator Domingo F. Sarmiento. December 2016.
Member of the Royal Society of Chemistry (RSC) with fellowship degree.
Area of interest:
Theoretical foundations of quantum physics and quantum electrodynamics.
Magnetic properties in Atomic and molecular systems.
Theory, models and applications of NMR spectroscopy to the understanding of properties and dynamics of small, medium and large molecular systems.
Interpretations of quantum physics. Relationship between physics, philosophy and theology.
Advisor of:
 Pregrade assistanship: 22
 Posgrade fellowship: 15
 Posdocs: 3
 PhD thesis: 7
 Researchers: 6
 Projects: 6 from 2010.
Organization of national and international events: